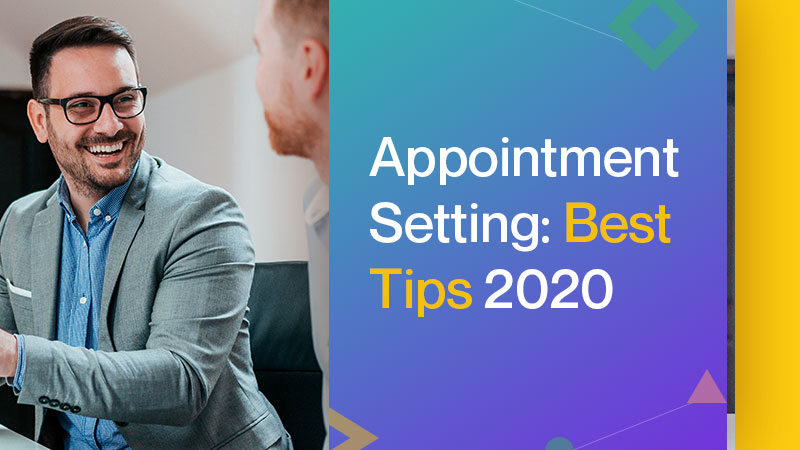 Appointment Setters is the one who prepares appointment setting services and provides aid to a company's sales team by calling or contacting the prospective clients and arranging appointments to speak with a salesperson. Additionally, to work as an appointment setter can be a lot of difficulties, and the best way to become an efficient and effective appointment setter is by planning and preparing yourself in advance.
What Appointment Setters do?
In Leads Accelerate, Karen Torres is our appointment setter, in connection with this, her purpose is to convert prospects into interested buyers. To obtain this, she contacts potential clients to initiate the company and talk about the products and services.
They have a lot of marketing tasks, that's why it is essential that as an appointment setter, you have a piece of knowledge in business and marketing and highly experienced about the product and services, primarily in the company.
Appointment Setters Responsibilities
Email Clients
They are responsible for contacting current, and prospective clients, through email, and try to answer any questions they may have, and set an appointment for meeting with the salesperson as needed.
Answer Inbound Calls
Another duty of an appointment setter is to answer inbound calls that came from the company's prospective clients. They are a frontline to answer every question of the clients and set an appointment to speak directly with the salesperson.
Place the Outbound Calls
They are also responsible for cold callings and receive lists from the sales team who become their potential clients. They do this to regulate the interest of prospective clients and remove the clients who are not interested.
Keep Precise Records
Appointments Setters maintain accurate reports after they contact the prospective clients and are interested in the product and services. Furthermore, they make sure that the information about their records is exact.
The Five Advantages of Outsourcing the Appointment Setting
Closing Sales is more vital than cold calls, and that is one of the duties of an appointment setter. Furthermore, a lot of bases why is it necessary to outsource the appointment setting:
Increase in Revenue
When you outsource the appointment, there is a big chance that your revenue will grow. Furthermore, the quality of service is vital because it helps you to schedule the appointment accurately.
Save Time and Money
When your team spends their time productively, they can save time and also money. Additionally, your team and staff will preferably focus on meeting the leads available, or they can call it over the phone to discuss their plan. Hence, instead of investing the money, you and your team can better spend the money on your business in a more high-yielding way.
Produce High-Quality Leads
High-Quality leads are possible when you outsource the appointment. Choose the right telemarketing team to do the appointment setting lead generation. Additionally, your sales team can provide better quality leads through face to face meetings and phone calls.
Promote Business
When you are efficient and reach the right audience, you can successfully promote your business, especially your product and services. Remember, that in an appointment setting, it is vital to help your business grow, and by doing, this you can help the growth of your business and revenue.
Cost-Effective
When you work as an Appointment Setter and outsource the promotion, the effect is highly effective for sure. Hence, the high-value and qualified appointments are also vital so that it will become cost-effective.
Strategy for Appointment Setting
Focus on the Right Decision Maker
Once you focus on the right Decision Maker, it will be more accessible to talk and promote your product and services. Hence, there are times when the receptionist is the one who can answer the call. Be passionate to speak with and the way you represent the brand and services. Build a rapport or empathy with the receptionist so that you can gain trust, relationship, and agreement with and lead you to the right decision-maker.
Follow the given Script
As an Appointment Setter, you have scripts that are your guide to converse with prospects. Additionally, you must have the ability, knowledge, and information to sell the appointment quickly. Use the given script as your guidelines and support to speak with potential clients.
Listen Carefully
Listening is more important than speaking. As you listen with the potential client or even with the receptionist, understand their points of view, prepare to give accurate information about what you are trying to sell. Furthermore, listen to their questions about what makes them get excited about and interested in your product and services you promote and offer with them.
Set an accurate date for the appointment
When your potential customers are engaged in your product and services, remember that you need to set an accurate appointment to avoid delays and distrust. Additionally, mark your calendars, this will be your guide to generate leads.
Be kind to your Prospect
You must be kind to your prospects because they are your system to generate leads. As you are helpful to them, you are building trust and strong relationships with them. Hence, there is a big possibility that they will continue to use your services and product.
Offer a Solution to any Prospect's Concern
The prospect's eagerness to share their concern is essential. Additionally, don't just share what you know, but offer a solution.
Plan everything in Advance
Be organized and plan for every challenge you face as an appointment setter. Hence, give your very best on how you help the growth of the company and how you will help the prospects.
Don't overrate the Product
When you are kind to your prospects, don't overrate the product, let them offer how much it costs and have skills on how to market your product and sell it for a good cause.
Ask for Referrals
As an appointment setter, don't just stay on one client or prospects, you need to ask for referrals with them. Hence, when you ask referrals with them, it is easier to have a new client because those prospects already know you and the services you have offered to them.
Conclusion
In conclusion, as you use these ideas and strategies, you help your company to generate sales. Additionally, you must ensure that every client will continue to speak with you. Give your very best to generate leads, strengthen your team to do so, and have a unity to trust each other. Furthermore, remember that availability is more important than ability because when you are available to learn, listen, and improve it is easier for you and your team and even your client to build each other's trust.